Tender July - December 2022
Publisert 06. desember 2021
| Oppdatert 06. desember 2021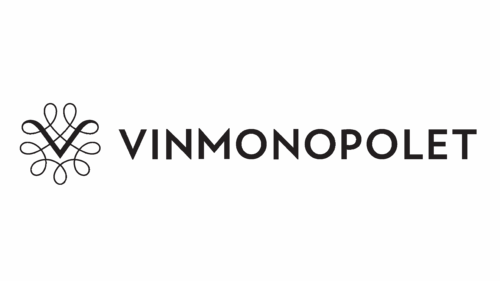 Twice a year Vinmonopolet release a list with tenders. They are looking for wines from specific areas with specified criteria. All who are producing this type of wine wich they are searching for, are welcome to submit their products at Vinmonopolet through their importer. For the second half of 2022 they are looking for 5 different wines from Germany.
News from Vinmonopolet
Vinmonopolet has the ambition to become one of Norway's best companies in sustainability. People's increasing environmental awareness creates expectations for thei work and they have a responsibility to offer products that enable consumers to make sustainable choices. Social responsibility is also the basis when they request products that are certifies Fairtrade or Fair for Life. At the time, Vinmonopolet aim to reduce the environmental impact in the organizition and in the supply chain.
Vinmonopolet has already announced that all tenders beloe 150NOK must be delivered on light weight. In this plan, they dedicate a number of launches to environmentally-friendly packaging and demand new packaging types, such as aluminium bottles in the specifications. There are also various types of environmentally-friendly packaging available on most tenders in this plan. Pant or aluminium and plastic will be important in the future. This will apply to most product types and will ensure that the packaging is recycled and does not end up in nature.
Tenders July to December 2022, release dates
Release date
Number of wines
Submitted by
September 2022
3
24th of March 2022
19th of May 2022
November 2022
2
19th of May 2022
The importers need to have the wines ready in Norway for delivery as close to the deadlline as possible. Contact your importer now to make appointments for delivery.
---
September release
German/Austrian white wine
Based on 100% Donauriesling, Donauveltliner or Cabarnet Blanc. Organic wine from vintage 2021 in 75cl recyclable light weight packaging under 420g. If PET or aluminium pachaging, the packaging must be included in Norway's deposit system for refundable packaging. Maximum 200NOK. Wine with aromatic qualities and mouthfeel for basic assortment, possible one-lot.
Pfalz Riesling VDP. Grosse Lage
Single grape variety 100% Riesling, Grosses Gewächs, single vineyard.
From Birkweil: Kastanienbusch
From Deidesheim: Grainhübel, Kalkofen or Kieselberg
From Forst: Pechstein or Ungeheuer
From Schweigen: Sonnenberg
Wine should have good complexity and concentration. Vintage 2021 in a 75cl glass bottle, up to 500NOK. One-lot 390 bottles, possible basic assortment. Purchases as for November, launch in September.
Ahr Spätburgunder
Single grape variety, 100% Pinot Noir, ortswein. Wine should have none or discreet influence of wood with aromatic qualities and complexity. Vintage 2020 or 2021 in 75cl glass bottle, up to 350NOK for basic assortment, possible one-lot.
November release
Mosel Riesling
Single grape variety, 100% Riesling. Semi dry wine where "Feinherb" must appear on label. Wine may contain between 9,0-17,9 g/l of sugar, certificate analysis must accompany the offer. Spontaneously fermented (written confirmation from producer must accompany the offer). Wine with aromatic quality and complexity from vintage 2021 in a 75 cl light weight glass bottle under 420g. Up to 200NOK for basic assortment, possible one-lot.
Nahe Riesling VDP. Erste Lage
Single grape variety 100% Riesling. Wine with aromatic qualities and complexity from vintage 2020 or 2021. 150cl glass bottle up to 500NOK for basic assortment.
---
Specified info about the tenders from Vinmonopolet
Launch
Reference number
Product Type
Country
Region
Quality/Appellation
Specifications
Vintage
Packaging
Retail price
Type of offer
Deadline
September
202209026
White wine
Germany or Austria
1) Based on 100 % Donauriesling, Donauveltliner or Cabernet Blanc
2) Organic
3) If PET or aluminum packaging, the packaging must be included in Norway's deposit system for refundable packaging
2021
75 cl Recyclable light weight
packaging under 420 g
<200 NOK
Samples
24.03.2022
September
202209027
White wine
Germany
Pfalz
VDP. Grosse Lage
1) Single grape variety Riesling
2) Grosses Gewächs
3) Single vineyard:
From Birkweil: Kastanienbusch
From Deidesheim: Grainhübel, Kalkofen or Kieselberg
From Forst: Pechstein or Ungeheuer
From Schweigen: Sonnenberg
4) One-lot min. 390 bottles
5) Purchase as for November, launch in September
2021
75 cl Glass bottle
<500 NOK
Samples
19.05.2022
September
202209028
Red wine
Germany
Ahr
1) Single grape variety Pinot Noir
2) Ortswein
3) No or discreet influence of wood
2020 or 2021
75 cl Glass bottle
<350 NOK
Samples
24.03.2022
November
202211020
White wine
Germany
Mosel Saar
1) Single grape variety Riesling
2) Feinherb (must appear on label)
3) Between 9,0 and 17,9 g/l sugar (certificate of analysis must accompany the offer)
4) Spontaneously fermented (written confirmation from producer must accompany the offer)
5) Only one offer per producer. If more than one offer is submitted by the same producer, the lowest priced offer will be assessed, regardless of wholesaler
2021
75 cl Glass bottle light weight
under 420 g
<200 NOK
Samples
19.05.2022
November
202211021
White wine
Germany
Nahe
VDP. Erste Lage
1) Single grape variety Riesling
2) Only one offer per producer. If more than one offer is submitted by the same producer, the lowest priced offer will be assessed, regardless of wholesaler
2020 or 2021
150 cl Glass bottle
<500 NOK
Samples
19.05.2022